Canadian Pride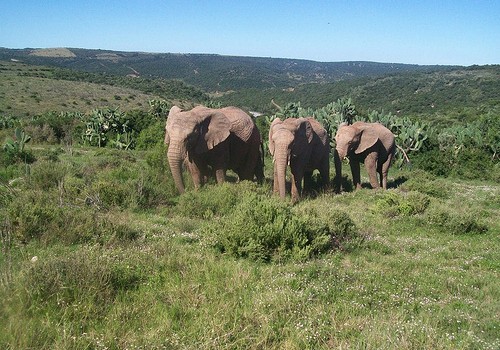 Published on September 3rd, 2012
0
A Guide to Volunteering in Africa
Africa is perhaps the most vibrant continent in the world – fascinating cultures, beautiful scenery, wonderful wildlife and volunteer opportunities aplenty. Indeed perhaps the best way to experience what Africa has to offer at close quarters is to volunteer. All you need is a sense of adventure, a splash of passion, a dash of compassion and the ability to kiss goodbye to a few home comforts.
Here is a guide to the research you need to do and the rewards you can receive from volunteering in Africa.
The opportunities
The opportunities for volunteering in Africa include such varied projects as teaching English to school children in Ethiopia or Morocco; working on human rights projects in Ghana or Togo; carrying out conservation work in South Africa or Kenya; working as a radio journalist in Senegal; or acting as a medical intern in a hospital in Tanzania.
The website www.projects-abroad.ca is a good place to start looking at the wide range of projects available in Africa for international volunteers. You can find more information here that is specifically about South Africa.
Whether you're volunteering for a few weeks or a few months, your experience in Africa will give back to you so much more than you can ever give to the project you work on. Volunteering in Africa will provide you with a fantastic platform from which to learn new skills, meet new people, see fascinating sights and learn more about this enticing continent and its people.

How to prepare
In a very real sense nothing can actually prepare you for volunteering overseas in Africa: it's a life-changing experience. Your time in Africa will look, smell, sound, taste and feel different to anything you're used to. It will be rugged, it may get rough but it will be immensely rewarding.
Establishing your expectations is likely to be the most important preparation you can undertake.  How will you cope with different food? What essentials can you do without – electricity, showers every day, regular internet connections?
The second most important thing will be trying to understand, as much as possible, exactly how it will be on the ground. So be sure about your motivations and aspirations.
Read volunteers stories and find out about the country, the area and the project. Listen to what they did – what they packed, forgot or missed but also listen to what they felt. Let their experience help you to throw away your dreams – it's time to face reality. The volunteering experience provides its own magic.
Questions to ask your volunteer organisation
With these considerations in mind, here are some essential questions to ask anyone providing you with volunteer opportunities in Africa:
Can I talk to previous volunteers?
What work will I be mainly doing? What will my hours be?
Will I work with locals or volunteers or both? What language will be used?
Where will I live? Will I share? Do I need a sleeping bag?
What food will I eat?
What exactly is included and excluded in the project fees?
Where is the nearest hospital or clinic?
Is there a number that I can be contacted upon should all else fail?
Is there in-country support or a number I can call if I need help?
Are there certain clothes I shouldn't wear because of cultural norms?
Be prepared
After all your research, preparation and questions you should now be prepared for an experience that will change your life. You will get to know an African country like never before, make friends from all over the world, pick up new skills and help make a real difference to the life of others. The volunteer in Africa does give a lot to their chosen project but they take home a whole lot more.