Seeing the World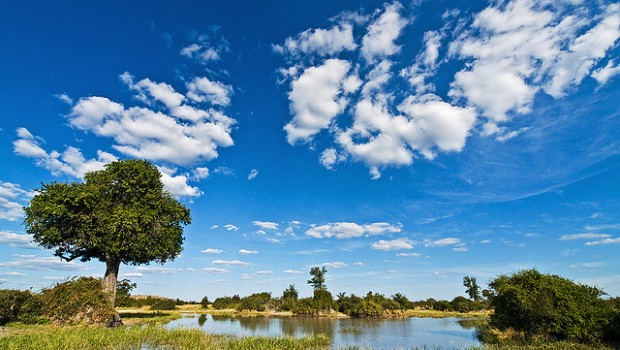 Published on September 5th, 2012
0
The Interesting Wildlife of Botswana
If you've ever dreamt of getting as far away from the icy chill of Canada as possible to, say, the African desert, longing for the chance to get up close and personal with the continent's beautiful animals in their natural habitat – why not make that dream a reality? Gone are the days when you would have to sacrifice comfort to experience nature. Now you can have it all, and it's all in… Botswana!
Botswana? Yes. Botswana.
Canuck It! With the Interesting Wildlife of Botswana via Safari
Rhinos, meerkats, lions, zebra, giraffes, buffalo – and that's just day one! Booking a tailor-made, expertly guided safari is the ideal way to catch a glimpse of your favourite little (or big) creatures. Speak to companies like the Ultimate Travel Company who have specialists that are experts in the local area and can offer great insight into where to go, where to stay, etc. Add a real sense of adventure by choosing to explore the wilderness on horseback, or make it a truly unforgettable trip and really let the locals guide you, experiencing your safari on the back of an elephant.
Canuck It! With the Interesting Wildlife of Botswana via the Okavango Delta
The Okavango Delta is a must-see whilst in Botswana. Home to a vast collection of animals, from hippopotamus to baboon, this is definitely stepping into the wild. Expect to come across lechwe, a species of antelope of which there are more than 60,000 in the Okavango Delta alone. They are known to use water to protect themselves from predators and they possess the remarkable skill of being able to run quickly through water. The lechwe gather in herds, which can reach thousands in numbers, making for a truly spectacular, unforgettable sight.
Canuck It! With the Interesting Wildlife of Botswana via Chobe National Park
Another brilliant wildlife haven is Chobe National Park. Established in 1967, Chobe was Botswana's first national park and today remains a fascinatingly beautiful destination. Chobe owes most of its fame to its unrivalled elephant population, believed by some to be the highest concentration of elephants throughout the whole of Africa. An estimated 50,000 elephants call this park home and during the dry season are often found by the Chobe riverfront, a popular watering spot not only for the elephants, but giraffe and buffalo too. Travelling west through the park you can expect to see zebras, warthogs and wildebeests. If you visit during the rain seasons, you may be lucky enough to catch a rare glimpse of a cheetah. The Linyanti Marsh area of the park is best if you are in search of lions, crocodiles, leopards or hippopotamuses. Also common in this area is the African wild dog – an endangered species, found only in Africa. It is estimated there could be as little as 3,000 wild dogs left in the world.
For wildlife fans, Botswana will feel like coming home. With over 40% of the country conserved for wildlife, this list is hardly complete – the possibilities are endless.