Canadian Pride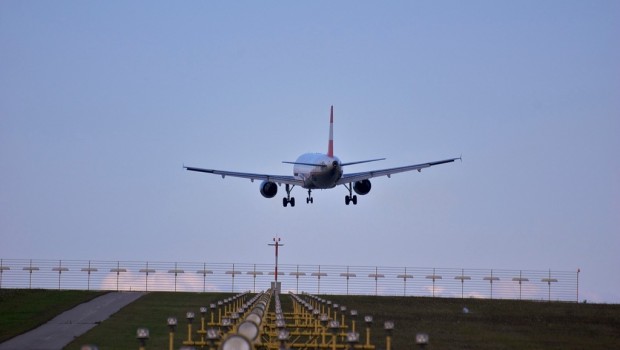 Published on November 3rd, 2012
0
Canucking Across the UK – My Favorite Airport Parking
As a frequent traveler, I'm one Canuck who's seen her share of airport parking lots. But since I started living in the UK a few years, back, I really wanted to step up my game and see as much of the region as I could in my time here. Back then, I thought I'd only be a UK resident for a few months. But it's been almost three years, and I'll admit the UK is the perfect combination of foreign and familiar for this former Toronto girl. In my travels across the UK, I've catalogued the good, the bad and the ugly about UK airport parking, and here's a list of my top three.
Airport Parking – Stansted
I love the London Stansted airport – it's the perfect alternative to flying into crowded, expensive Heathrow. If you're a frequent Ryanair flyer like me (or anyone in Europe who needs to get somewhere far on a shoestring,) Standsted is the place for you. The best part for me is that they've got a lot of parking options, which can be utilized for short-term, medium-term or long-term stays. The pay rate is adjusted depending which option you choose, and Stansted parking deals can be found online as well. There's also a really convenient and courtesy bus service that links the farther (long-term) parking spots to the airport terminals. Can't beat that kind of friendly service!
Airport Parking – Heathrow
Ok, so I know I just kind of insulted Heathrow in the last bit (just a teeny tad!) but the truth is that Heathrow's not so bad. It's also pretty inevitable that at some point living in the UK you're going to have to fly to or from Heathrow Airport. Parking at Heathrow can be a bit intimidating at first, but don't get overwhelmed! The truth is, the multi-story parking lots available upon arrival are really a blessing in disguise. They mean you never have to worry about not being able to find a space. They're also well connected to some major UK highways and two smaller tunnels to get you out fast, meaning you don't waste time trying to escape the airport.
Airport Parking – Dublin
The Dublin airport always seems to be a layover for me, so I've spent some time there if anyone has. And I'll tell you, when it comes to car parking Dublin Airport can't be beat! Because there are so many car rental services available, the parking options are also pretty stellar. If you're stuck in Dublin (not to make it sound bad!) for a day or two like I often am, it's really easy to rent a car, see a few sights and then return it to the parking. So make sure you consider renting a car (or driving and parking your own if you live near,) because taking a taxi to or from the center of Dublin can get rather expensive!
The thought of having to park a car in an airport parking lot is often an anxiety-ridden one. But it isn't always bad! Hopefully the above information has helped if you're planning a trip to any one of the places that's made my top three list for best airport parking.
Photo Credit: Michael Blechinger