Things To Know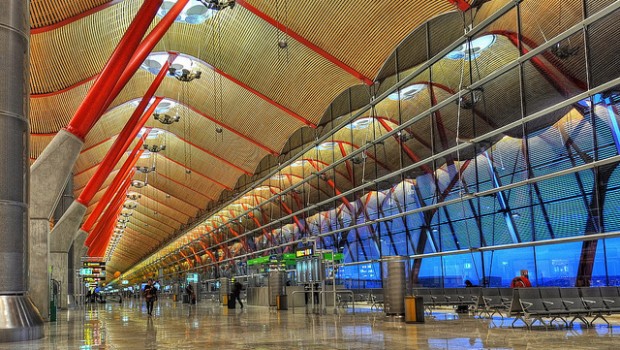 Published on January 11th, 2013
1
Countries that Require a Visa for Canadians
Whenever a citizen of Canada decides to travel abroad and visit a different country they must first obtain a passport and in some cases a visa. There are many countries that will allow Canadian citizens to cross into their borders without the use of a visa. Canadian citizens can enjoy this type of benefit when visiting certain nations within the world. Travelers from Canada should keep in mind that some territories will not allow Canada citizens to enjoy this type of privilege.
Countries that Require a Visa for Canadians – How About the West?
Many western countries such as the United States, Britain and France will in fact allow Canadian citizens to travel into their territories without the use of a passport. The reason why Canadian citizens are offered this type of condition has to with reciprocity. Most countries will typically employ the use of reciprocity with other countries that do the same for them. In other words, if Canada allows the citizens from a particular country to cross its borders without the use of a visa then the other country will usually grant Canadian residents the same courtesy. There are many countries that won't offer reciprocity to Canadian citizens and they require them to use a visa when crossing their borders. The Canadian government usually treats them in the same manner.
Countries that Require a Visa for Canadians – What About Asia? Africa? The South?
Many Asian and African countries expect Canadian citizens to possess a valid visa once they arrive at an entry point. Three countries in South America also require a visa from visiting Canadian citizens. This is a list of countries where a visa must be used in order for a Canadian citizen to legally cross their borders.
Brazil, Suriname and Paraguay are South American countries where Canadian travelers must use a visa. The nations within Africa that demand this legal requirement are Benin, Angola, Cameroon, Algeria, Burundi, Democratic Republic of Congo, Congo, Cote dlvoire, Eritrea, Gabon, Equatorial Guinea, the Gambia, Ghana, Guinea Bissau, Guinea, Liberia, Libya, Mauritania, Nigeria, Niger, Sao Tome and Principe, Sierra Leone, South Sudan, Somalia and Sudan.
These nations located within the continent of Asia require Canadian citizens to possess a passport before they arrive. Armenia, Azarbaijan, Bahrain, Bangladesh, Bhutan, Brunei Darussalem, Burma, Cambodia, China, Georgia, Hong Kong, India, Indonesia, North Korea, Kazakhstan, Iraq, Iran Korea, Kyrgstan, Laos, Saudi Arabia, Pakistan, Mongolia, Syria, Turkmemistan, Uzbekistan, United Arab Emirates, Vietnam and Yemen.
Countries that Require a Visa for Canadians – But Europe Should Be Fine, Right?
Most European countries have reciprocity agreements with Canada with the exception of a few. Countries such as Belarus and Russia are the only two European countries where Canadians must use a visa. Oceana territories typically allow Canadians to arrive at their ports without a visa. Places such as Australia, Marshall Islands, Federated States of Micronesia and Norfolk Island require Canadian visitors to have a stamped visa on their passports.
Countries that Require a Visa for Canadians – Can't I Go Anywhere Without A Visa?
North American countries do not demand that Canadian visitors have a visa stamped to their passport before their visit. There are many countries that allow Canadians to visit their lands without a passport even though the nation of Canada doesn't offer them the same status. Canadian citizens who travel abroad should make it a point to find out what type of visa requirements are needed for the territories that they wish to visit.