Seeing the World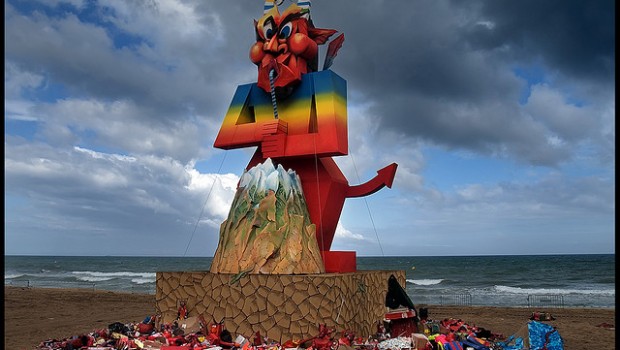 Published on October 3rd, 2012
0
Five Things to Do In Barcelona
Barcelona is a bustling metropolis boasting some of the best tourist attractions any city could offer. There's culture, art, nightlife and great food and shopping hot spots. It sits in the top north eastern corner of the country and is part of the Catalonia region. If you only have a short amount of time in Barcelona, there are some sites and activities that are simply unmissable:
Five Things to Do In Barcelona – Sagrada Familia
Known as Antoni Gaudi's unfinished masterpiece. There are remnants of Gaudi's work all over the city but this is an absolute chef d'oeuvre and a feast for the eyes. The infamous and unmistakable cathedral has been under construction since its design in 1882 and is yet to be finished. No trip to Barcelona would be complete without a visit to this epicentre of culture and art.
Five Things to Do In Barcelona – Beaches
Barcelona's settlement is just on the Mediterranean coast and gives any visitor the opportunity to enjoy its warm relaxing waves. There are many beaches in Barcelona, the most famous of which are Ocata Beach, Bogatell Beach and Barceloneta Beach.
Five Things to Do In Barcelona – Park Guel
One of the illustrious World Heritage Sites, Park Guel is another astonishing architectural feet from architect Antoni Gaudi. It is situated at the top of the hill El Carmel, so expect a bit of a walk to get there. Much of the park is decorated in Gaudi's idiosyncratic mosaic pattern; the multi-coloured salamander water feature (el drac) that greets visitors as they ascend the staircase at the opening of the park is famously one of these features.
Five Things to Do In Barcelona – Golfing
Golf in Spain is renowned for being extremely popular for locals and tourists alike. There are many courses to choose from, some of them are in the heart of the city and others are on the outskirts, where you go really depends on the experience you are looking for. Golf breaks with yourgolftravel.com can give you a clearer view of what's on offer.
Five Things to Do In Barcelona – Las Ramblas
The main shopping street La Rambla and its subsidiary streets are famously popular for artisan wares and tourist shopping, a stroll down the wide, tree-lined boulevard is a staple Barcelona activity.