Seeing the World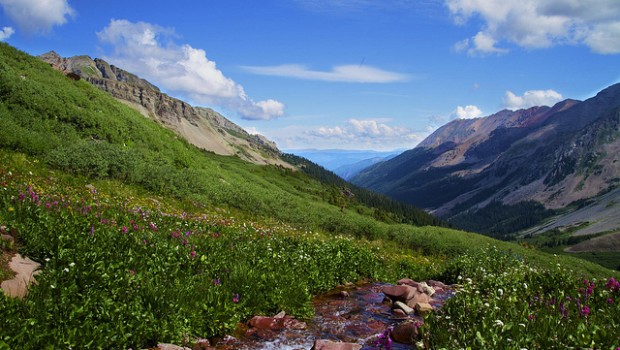 Published on November 26th, 2012
0
Getting a Flavour of Europe in One Trip
When you head to Europe for an extended trip, it can be difficult to decide which cities you're going to see while you're there. After all, a combination of budget and time means that it's impossible to fit everything in.
So before you head over to London or Paris – generally the most common starting points for anyone doing a tour of Europe – it pays to really read up on the different places in Europe that you have an urge to visit and decide where to spend your time.
If this is a first time trip to Europe, then there are some cities that everyone seems to include on their itinerary – the aforementioned London and Paris, as well as Rome and Barcelona. In these four cities you'll get a real flavour of Europe. Each has something special to offer the foreign traveller and is different enough from the others so that you don't feel you're having repeat experiences.
People seeing Europe used to book themselves a railcard to make the whole thing affordable but now you travel distances so much quicker by flying between cities. Up until a few years ago, the costs involved in travelling round Europe this way would have made the idea unthinkable for most travellers on a budget, but with the increased number of routes from carriers like jet2.com hopping between European capitals by plane has become the norm.
So now it's perfectly possible to spend a few nights visiting the antiquities in Rome, followed by some time visiting the art galleries, museums and churches of Paris, not forgetting to take in the Eiffel Tower while you're there (from the base or by going up to the summit so you can take in the city panorama). Barcelona has a completely different character, with the relaxed and lively atmosphere of Las Ramblas, where you can stop and watch the world go by while you have some tapas, before visiting the cultural highlights of the city such as Gaudi's Sagrada Familia.
And London, of course, is a different proposition again. It seems so huge compared to the others, but if you want to see it as a tourist, the centre is easy to navigate around and there's plenty of cultural and aesthetic interest to do and see while you're there.
You may have different destinations in mind for your first trip to Europe, but wherever you're planning to go, make sure your itinerary takes you around in the most logical order, so that you don't feel like any of your days are wasted.
CC Zach Dischner