Things To Know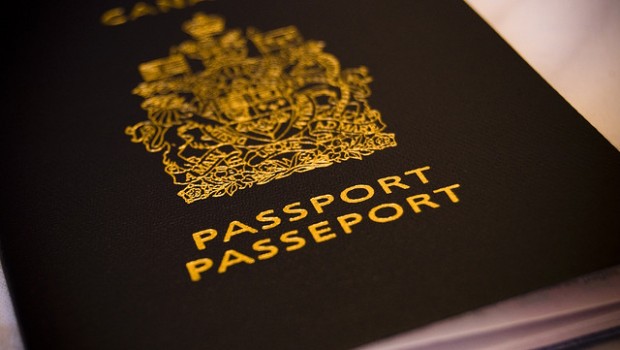 Published on February 2nd, 2013
3
How to Apply for a Canadian Passport
A Canadian passport is issued to Canadian citizens and is also universally accepted as a valid identification and travel document. Since the passport is considered an identification document, all applicants are required to submit evidence of citizenship and other supporting papers. And for those of you itching to join us, there are actually ways in which you can apply for a Canadian passport. In this section, you will learn how to apply for a Canadian passport.
Canadian passport application can be done in person. You can also send your application by mail or courier, from the United States and through the help of a receiving agent. If you are applying for a Canadian passport, you will be asked to fill out an application form divided in different sections:
How to Apply for a Canadian Passport: Section 1
In this section, you need to provide your personal information, which includes your name, place of birth and signature. Previous passport holders who wish to have their names on the passport change will need to lodge a new application.
If the applicant for Canadian passport is a child, the child's parents, custodial parent or legal guardian (with proof of legal guardianship) may lodge the application.
How to Apply for a Canadian Passport: Section 2
You must be able to provide a guarantor when you are filing your application for a Canadian passport. The guarantor plays an essential role in your Canadian passport application as he or she affirms that the information you have given are true. A person is eligible to be a guarantor if he or she is a holder of a valid five-year old Canadian passport, personally knows the applicant for two years or more,and a Canadian citizen, Other eligibilities of a guarantor may also be needed.
How to Apply for a Canadian Passport: Section 3
Submit any previous Canadian Travel documents, if there are, such as expired or damaged passport. A child applicant also needs to include any valid Canadian passport or travel document that has been issued to him or her.
How to Apply for a Canadian Passport: Section 4
You also need to submit original and photocopies of proof of citizenship/immigration status in Canada. A Canadian birth certificate or Certificate of Citizenship is required for applicants born in Canada. For applicants born outside Canada, they must provide any certificates requested. This includes the Certificate of Citizenship, retention of Canadian citizenship, Naturalization and registration of birth abroad.
How to Apply for a Canadian Passport: Section 5
Present additional supporting ID documents. Any valid government issued IDs can be submitted. A child applicant only needs a proof of Canadian citizenship, thus is not required to present any supporting identifications.
As soon as you have completed the requirements and forms, you may then personally submit these papers to the Passport Canada office. You may also send it in at any passport receiving agents (depending on the type of application). You can also send your application by mail or courier.
Pay the passport fees in person or by mail. Among the accepted methods of payment are Credit/Debit Card, Certified cheque and money order. Note that cash and personal cheque payments are not accepted.
Processing time varies and may take up to 10 to 20 days depending on where you filed and how you sent your application form. If you urgently need your passport, you must apply in person (if applicant is currently in Canada) or contact the Canadian Embassy (if the applicant is currently outside Canada). Additional fees may be collected.
Getting a Canadian passport can be hassle free if you know how to properly apply for a Canadian Passport. Be sure to complete the requirements before sending your application. By doing so, you will be able to save more time.