Canadian Pride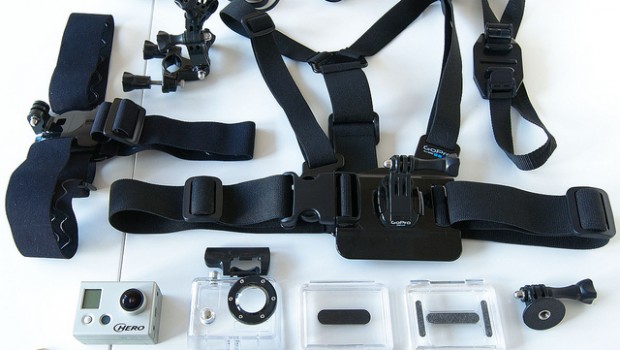 Published on December 6th, 2012
0
I Am In Love with the GoPro Camera (sponsored video)
One of the best things that I've found recently is the Go Pro camera. It's a camera from Woodman Labs that I've been using for lots of photos during my travels in recent years. The camera is unbelievable not only for how it takes pictures but also for the things that I can use alongside it. It's a great feature that makes it easier for me to make sure that the pictures I've been taking are made to appear the right way.
The Go Pro camera is made to help me out with taking some of the best pictures that I've handled while traveling. The version that I have uses a processor that can take pictures at 12 megapixels in resolution. It's the best Go Pro camera model around. There are also 5 and 11 megapixel models for those who don't want to spend as much as I have on a camera.
The 30 fps burst option has made it easier for me to get pictures taken with ease. There are many times where I've tried to get a picture taken in the past but couldn't do so because the object was moving. The burst action on this camera helps me to get multiple pictures taken so I can choose the right ones later on based on the right timing for getting the picture ready. I've had more freedom with regards to taking pictures because the Go Pro camera can be used with either a traditional hand held style or on a tripod or other support device.
The size of the Go Pro is very compact and easy to carry along. In fact, it is a little less than three ounces in weight. The items that I can add onto my camera have made this camera even more convenient for me to use. There's a Wi-Fi remote that can be used on the camera to help get the camera to take pictures from a remote area. It even supports shutter controls and can turn the camera on or off as needed by the user. I've been able to get this remote to work from a few hundred feet away. This has worked particularly well for some of my outdoor travels. For example, I was able to get the camera to work in a wildlife preserve where I had to step away from my camera so I would not startle the wildlife in the area. This helped me to get the image taken carefully without any problems.
I've gotten a few mounts to work on the camera too. A side mount can help me attach the camera to the side of a vehicle. The suction cup mount makes it easy to secure it alongside different wall surfaces. There's also a tripod mount that makes it capable of sticking onto the same tripod that I've been using with other cameras for years.
The Go Pro camera is one of the best travel cameras that I've gotten in what seems like forever. This camera is made to work quickly and effectively without creating any problems over the ways how my shots are working.
This post is sponsored by GoPro
CC Sebastian Launay