Seeing the World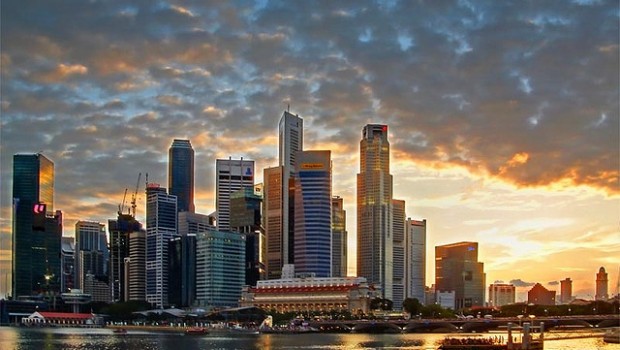 Published on January 7th, 2013
1
The Best Spots for Canadian Expats
More and more Canadians are migrating overseas. This is because certain countries can offer them benefits that Canada cannot. Some Canadians may not be sure which country to move to. Ultimately, this decision should be based on what type of life expats want to create for themselves. Listed below are five of the most popular and best spots for Canadian expats.
The Best Spots for Canadian Expats – The United Kingdom
The UK is a great base for those who want to explore Europe. Many people work in the UK during the week and visit European countries on the weekend. The downside of living in England, Scotland and Northern Ireland is the high cost of living. Expats will need to be paid well in order to enjoy life in the UK.
The Best Spots for Canadian Expats - Singapore
Singapore is fast becoming a prime destination for expats. Many people are attracted to this country because of its weather, job opportunities and vibrant atmosphere. The country is also very safe. As most Singaporeans speak English, expats should have no problems communicating with locals.
The Best Spots for Canadian Expats - Australia
People all over the world dream of living in Australia. They dream of good weather, friendly people and plentiful career opportunities. Unlike the rest of the world, Australia has maintained a stable economy during the global ecnomic crisis. As a result, there are plenty of work opportunities for expats. Those who move to Queensland or Western Australia can enjoy good weather all year round.
The Best Spots for Canadian Expats - The United Arab Emirates
The UAE is currently expanding at a rapid rate. Unfortunately, there are not enough skilled residents to fill the gaps in the workforce. Due to this, companies are prepared to give foreign workers a large number of benefits. These benefits are designed to entice expats into the country. A few examples of these perks are free accommodation, free transport and clothing allowances. Many expats live in the UAE with minimal expenses. People in this situation save large amounts of money every year. Some choose to live in the UAE permanently, while others leave once they have made enough money.
The Best Spots for Canadian Expats - Thailand
Thailand is considered to be the number one tourist destination in the world. It is well-known for its friendly people, beautiful beaches and low cost of living. Expats who can secure a job that pays well can live comfortably in Thailand. In fact, many people live on less than $1000 a month.
The visa requirements for the countries listed above vary. Canadians who are between the ages of 18-35 may qualify for a Working Holiday Visa. People outside of this age range will need a work, student or holiday visa. Those who have significant savings can live in certain countries as along-term tourist. Once the visa runs out, expats can renew it, move home or move on to another country.
Thailand, Australia, the UAE, the UK and Singapore are good options for tourists. All of these countries have a significant expat population. This makes finding Canadian friends very easy. Expats who move to an English speaking country will find it even easier to fit in with the local people.