Seeing the World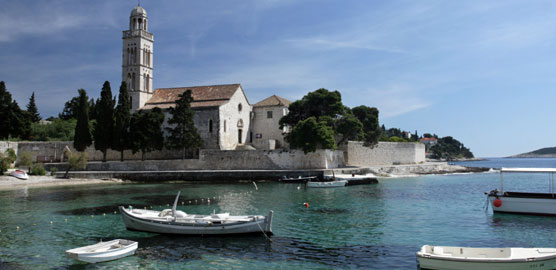 Published on September 12th, 2012
0
The Different Angles of Dubrovnik
Dubrovnik has charmed visitors for centuries. The old city is a pocket-size jewel of a fortress, standing relatively intact in a bay of astounding beauty. Whole days can be happily lost wandering around its labyrinth of backstreets before slipping out to explore life outside its fortified walls. Dubrovnik's delights extend well beyond the city's cobbled streets and will offer you the chance to gain a unique perspective of the vibrant Croatian culture. Here are a few spots you should try to visit next time you travel to Dubrovnik…
From Below
Although technically located outside the city walls, you won't find legendary Café Buža by exiting one of the city gates. 'Buža' in Croat means 'hole' and this gem of a bar, nestled amongst the rocks below the Southern wall, is accessed through a parting in the ancient stonework. After toasting to your success on finding the place with a cocktail, check out the terrace where the Adriatic Sea laps just a few metres below. Take a leaf out of the locals' book and jump in from 'Lav Rock' (The Lion), or if the celebratory drinks are beginning to take their toll, the bar has a helpful handrail down to the water for a spot of moon-lit bathing. Arrive early for sunset and catch a traditional Croatian folk band serenading the crowd with tunes that range from the gently nostalgic to the downright uplifting.
From Above
Whilst Café Buža gets you as close as possible to the water and rocks, the best place to view the harbour and the surrounding bay is, without doubt, from the top of Srd Hill, overlooking the city itself. A cable car takes four minutes to ascend to viewing balconies that are located 500m above sea level, offering incredible views of up to 60km away on a clear day. The hillside restaurant, serving a great selection of local dishes, is well-worth a visit in itself, even without the spectacular back-drop as its trump card.
From the Water
For the slightly more active, a kayak tour is an excellent way to enjoy an alternative view of the city and explore the beautiful coastline. Stumble upon hidden beach caves, snorkel in the crystal waters, and relax over an alfresco lunch on the verdant, car-free island of Lokrum. Reputable tour companies operate from around the city gates, providing the kit and the inside knowledge for a paddle suited to all ages and abilities. Children are welcome though need to be accompanied by an adult.
Flights to Dubrovnik are now available from Monarch, with flights departing from London Gatwick, Manchester and Birmingham airports. You can find more information about Monarch's affordable flights to destinations around the world by visiting www.monarch.co.uk.