Saving Money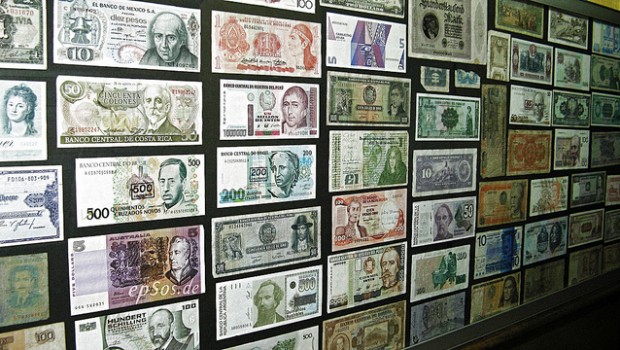 Published on May 3rd, 2012
1
Ways to Save Money Banking Abroad
Whether you are travelling abroad for a holiday or a business trip, it is important for you to know some of the ways in which you can optimize your banking situation. Your main aim – apart from ensuring that your money is easily accessible – is that you also need to ensure that you cut back on the cost of banking fees. With a few of our helpful tips, you will find that you can save money by banking abroad.
Ways to Save Money Banking Abroad: Credit Card
If you're traveling for a short stay abroad, it is better to have a credit card that has global acceptance. This will save you a lot of trouble when you are trying to access your money. In order to save money, you can opt to go for the travel rewards credit card (read some more about that here). These cards will not only save you a great amount of money but will also give you less headaches. They have no transaction fees and they reward you traveler points for using them. However, ensure that you pay the balance, if any, when you get home.
Ways to Save Money Banking Abroad: Debit Card
If you do not use credit cards on the other hand, you can use the debit card. Debit cards from your local bank can be used to make purchases or pay bills. However, the conversion rate for foreign currencies can be quite a lot. In addition, when you bank abroad, the debit card company may charge you a 1% fee and the international bank may also charge you a certain amount. However, there are certain Debit cards that can help you save money banking abroad. They do not charge a fee for using your card. An example is the capital one checking debit card.
Ways to Save Money Banking Abroad: Set Up a Bank Account
If you are planning on going for longer trips, you can set up a bank account while travelling abroad with your local branch. This means that you can look for your local branch in the country you are travelling to. They will most likely help you when you are in a tricky situation. However, it is important to keep in mind that there are many procedures involved in setting up a bank account abroad.
If you are travelling abroad and want to save money banking abroad, you can utilize the services of a facilitator and foreign structures. These are legal aids and can help to ease the burden of tax exposure.
When trying to save money banking abroad, look for a bank that has competitive banking interest rates. Do not just open up a bank account without checking out their rates. You should look for the bank with lower rates so as to save you a great deal of money.
Finally, you should look for a bank that helps you to move money between other currencies much easier. This means that if you are paid in Euros, you should open a euro account. This will save you a lot of money when it comes to currency conversion rates.