Saving Money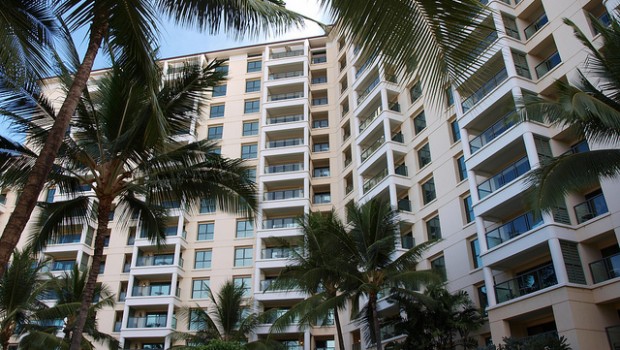 Published on August 20th, 2012
2
Why Should Canucks Timeshare?
Holiday travel is one of the simple joys of living. And if you have put in long hours of hard work and sacrifice, it is a reward you deserve. The problem, of course, is that with the state of the economy as it is, and with the cost of travel skyrocketing upward, how can you still enjoy the rest and relaxation you deserve, without having to deplete the financial resources you work so hard to earn? There is an answer: timeshare is the best way for Canadians to save money traveling abroad.
Why Should Canucks Timeshare? What is it?
Timeshare is a collective ownership program where you are entitled to spend a certain amount of time in a prime vacation property as a co-owner. While it may seem like an odd concept, it actually makes a lot of sense when you consider it within the bigger picture of your lifestyle and your requirements. You need to be at work most of the year, and only have a few weeks of holiday time to get away from the office or your business. The cost of hotel or resort accommodation, especially during peak holiday seasons, would probably make up the largest chunk of your vacation expenses. If you owned a vacation property outright, then it would sit idle and unused throughout most of the year, while you continued to pay for its maintenance, taxes and such, all year 'round.
Why Should Canucks Timeshare? It's Cost Efficient
By owning a timeshare, you are not paying for the property year round, you only pay for the time you use. You pay zero at checkout and the investment virtually pays for itself within years. Another advantage timeshare gives you is a more comfortable and luxurious setting. These are not your typical hotel rooms; you get more spacious sleeping space, your own private bathrooms and kitchen and access to the facilities and amenities of a first class resort.
Why Should Canucks Timeshare? Less Planning
You can spare yourself from the hassles and stress of travel planning. The timeshare company can organize your reservations and sometimes the concierge staff can even handle activities and transport for you. You get to enjoy the same venue year after year, but if you want to travel to a different location, many timeshare programs let you join in an exchange program so you trade your vacation time with other locations. If you travel with friends and family, you never need to worry about spending more for them to stay with you. There will be no additional charges for extra guests. You can further save on costs by buying groceries at the local markets and cooking your own food.
Why Should Canucks Timeshare? Because They Should!
Timeshare is a concept that will let you save big on costs, especially timeshare resale, the secondary market for timeshare where you can purchase ownership at up to 60% off the resort cost. Before making any purchase though, make sure you understand what you are getting into. There's a lot of timeshare lingo that can be confusing to new owners or renters – deeded timeshare, Right to Use timeshare, fixed week timeshare, floating weeks, and points are among the many different timeshare programs available in the market. You can learn more about how timeshare work by checking out online resources like SellMyTimeshareNow.com. When you understand which program best suits your needs you'll be able to enjoy incredible holidays without having to dip deep into your cash reserves.